Conquer Feedback Chaos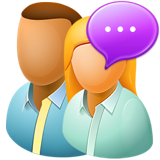 You have requested stakeholder feedback on a new web site.
Cathy sends you an email. There is a spec that is wrong on her product page. But you don't know which product page she means (since there are 7 stakeholders).
Steven emails you. There is an image overlapping some text in his browser. But he doesn't tell you which browser he's using.
Joe prints out each page. Carefully writes down his changes. Then faxes them to you! Now you have to type it all into your ticketing system.
Scattered Emails. Missing Details. Extra Work.
Does this sound familiar? QAtab can help you by providing a simple, structured approach to collecting feedback on sites that you develop. We'll handle the details like browser, URL, and submission time so that you don't have to spend time chasing your reviewers and badgering them with followup questions.